Pregnancy and Pediatric Chiropractic in Warwick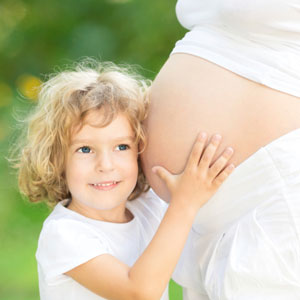 At Apponaug Chiropractic Center, we are pleased to provide prenatal and pediatric care to help moms and their children experience optimal health and wellness.
Is Prenatal Care Safe?
Yes; chiropractic during pregnancy is an ideal treatment for moms-to-be because it is entirely natural. As women cannot take medications during pregnancy, chiropractic provides pain relief and more without the use of drugs. Dr. Caliri uses a particular type of technique that works with the ligament structure of the pelvis to get it into optimal alignment.
Benefits for the Mother and Baby
Because chiropractic can help align the pelvis during pregnancy, moms-to-be can enjoy a more comfortable pregnancy and have a better birth. Chiropractic can be beneficial throughout every stage of pregnancy, but if possible, it is ideal to begin care as soon as you find out you are expecting.
As the birth process can be traumatic for babies, chiropractic can minimize stress to the cervical spinal cord. If possible, it is a good idea to bring your baby in within a week after their birth for a gentle adjustment — about the same pressure that is used to check a tomato for ripeness.
What Childhood Conditions Can Chiropractic Help With?
Children of every age can experience the many benefits of chiropractic care. Here are just some of the conditions that respond well to chiropractic:
ADD/ADHD
Colic
Digestive issues
Ear infections
Torticollis
Balance Issues
How Chiropractic Helps
Because chiropractic care calms down the nervous system, it will function better, and children's various symptoms can improve dramatically. Dr. Christopher Caliri is a member of the International Chiropractic Pediatric Association (ICPA) and is highly skilled in giving children of all ages safe and comfortable adjustments.
If your child is a bit uneasy about chiropractic because they do not know what to expect, we find that by having their mother or father get adjusted first they are put at ease.
CONTACT US »
It is a privilege to care for so many moms-to-be and children in our community. If you have been searching for a pregnancy chiropractor or pediatric chiropractor, you have come to the right place. We hope to be able to care for you too. Contact us today to book an appointment.

Pregnancy and Pediatric Chiropractic Warwick | (401) 738-9611